Welcome to the CBA East Midlands Boundaries Project.

Would you like to take part?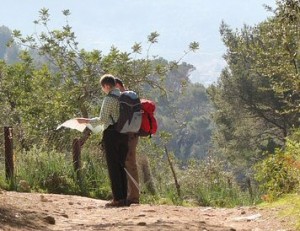 This  project is designed to involve local groups in a regional exercise to map their local parish boundaries and identify features of archaeological and historic interest that mark them. This way a large number of local groups can make a small contribution to a large project.  The result will be a unique online resource accessible to anyone with an interest in historic landscapes and will serve as an important record. At a local level the information recorded may act as a stimulus for further research into the history of the parish.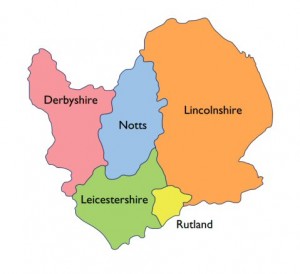 The database will be built up over time and it is hoped that eventually the whole of the East Midlands will be covered. In addition to building a database there will be guidance on how to download and use QGIS, a geographic information system that will allow you to draw maps showing the different types of feature that mark the parish boundary.

The English countryside is a multi-layered patchwork on which each generation has left its mark. We are aiming to discover more about the countyside by looking at the ancient boundaries that define it. These boundaries were important and defined the landscape for centuries, some dating back into  prehistory.  Many continue to be important corridors and wildlife havens today.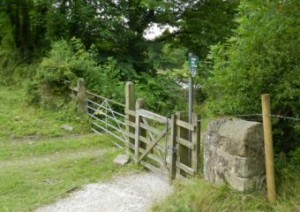 Ancient boundaries are marked by a vast variety of walls, ditches, banks, hedges and trees, but currently there is no systematic record of the patterns of their individual elements. The recording involves starting with parish boundaries on historic maps and then going out and recording their form and condition – to create a 21st century 'domesday' GIS record with linked drawings and photographs.  The data is recorded in the project database via this website.

A pilot study for this project was completed in 2014 by Bingham Heritage Trails Association, Bramcote Local History Group and East Bridgford Local History Group. It is now ready to be taken up within the region.
If you wish to be involved, please get in touch via our Contact page.   You may have a number of questions for us before you take part in the project.  Some answers are given on our Answers to questions page.  Database examples of  Bingham parish data are given on pages under the 'Getting started' menu. They are Bingham Features,  Feature BIN.SHE1,   Feature BIN.WIV24 and Feature BIN.CRB13 .

More detailed information is given in our Notes on the Parish Boundaries project  pdf.